Is Your Child Living in a Supportive Environment?
Contact a Child Custody Attorney in Mequon, WI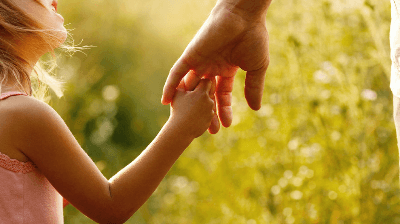 A child custody agreement determines who can make decisions for your child. Child placement agreements control where your child will live. Don Fraker is a child custody lawyer in Mequon, WI who can help you navigate the legal system to establish a fair child custody or support agreement.
Your location and work schedule can play a role in your child placement agreement. If you need to establish child custody or modify your current agreement, get in touch with Fraker Law Firm, S.C. right away.
The Best Interest of Your Child Matters Most
You want to give your children every chance to succeed. If you are going through a divorce, then one important step is to decide whether you and your soon-to-be ex-spouse will continue to make responsible decisions for your children together, as joint custodians.
Custody rights determine the role of each parent in making all major decisions for your children. Having custody with respect to a child means having the right to participate in making the major decisions for the child, such as choice of school, religious upbringing, and health-care providers. In deciding whether one parent should have sole custody or whether the parties should have joint custody, many factors are considered by the court. Joint custody will split responsibility between both parents, while full custody will give all rights/responsibilities to one parent alone.
The court will give you the opportunity to resolve your custody concerns on your own. However, if you are unable to reach an agreement, you must go through mediation. If you are still unable to reach an agreement, the court will appoint a lawyer, known as a guardian ad litem, to represent the best interests of your children.
An Angel on Your Child's Shoulder
Sometimes a Guardian Ad Litem is ordered by the court. The guardian ad litem will conduct an investigation by talking to the parents, the children, relatives, teachers, and others, in order to make a recommendation regarding child custody. Their bottom line is to do what is best for the children involved. In almost all cases, the court will follow the suggestion of the guardian ad litem.
Taking a child custody battle to court is very expensive and time-consuming. I strongly recommend to all my clients that they work with their co-parent to do what is best for their kids.
Protecting Your Rights as Well as Your Childrens' Rights
In the past, the courts often used to decide which parent would be the primary placement parent and allow the other visitation rights on weekends and one evening a week. Today, the system works harder to come up with a plan that is the best fit for each family. Now, more than ever, you'll want an experienced lawyer at your side who will be ready to assist you with the best legal strategy to ensure that the placement plan works for your situation.
Nothing is More Important than Nurturing the Parent-Child Relationship
Wisconsin courts do not give legal preference to either parent when the time comes to decide who will have primary placement of the children. It is the court's responsibility to do what is in the best interest of the children involved.
There are many factors that are considered before determining which potential placement arrangement is best suited for the family, such as:
How far apart the parents live

Ages of the children

Work schedules

Children's extra-curricular activities

And more
Most of the time, a shared placement arrangement is worked out, which usually means a lot of back and forth for the younger kids and longer stays as the kids get older. However, if you agree on a shared placement arrangement, don't forget to consider that there are still multiple options available to you, such as:
Each parent takes 2 weekdays and full weekends are alternated.

Alternate weeks

One parent may have placement during the school year while the other parent has the children during the summer and over the holidays — if the distance is a major concern.

Parents who work opposite shifts from one another may devise a plan where one has the kids when the other is at work.